A Mindful Movement is not your typical yoga studio.
Come and allow A Mindful Movement to guide you with the tools for your inner journey.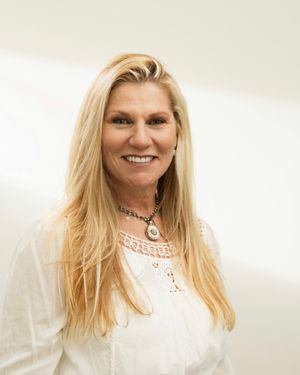 Nicole L Albert, MHS LPC
Nicole is a Licensed Psychotherapist with over 20 years of clinical experience. After immigrating from South Africa, Nicole completed her Graduate training from the University of Florida in 1992, with an emphasis in Rehabilitation Counseling and Counselor Education. Her internship was served at the Alachua County Crisis Center in Gainesville, Florida with her primary focus being Crisis Intervention and Suicide Prevention where she continued on for the next few years.
It was during this time that Nicole received the "counselor of the year" award, as well as the award for "Distinguished Service".
Nicole then relocated to Atlanta and accepted a position as Primary Therapist at a County Children's Shelter where she provided services for more than three years to families at risk, as well as the troubled teens who were residents there. Upon leaving the shelter she took a Lead position to establish an outpatient counseling center for Charter Peachford Hospital in Gwinnett County. She assisted individuals struggling with mood disorders and trauma-related issues. She also provided psychotherapy to patients who had been discharged, and in need of aftercare.
At JF&CS, Nicole provides therapeutic services including Psychotherapy for individuals and groups and facilitates Bereavement and Loss Groups, Groups centered on Trauma and Recovery, therapeutic/educational services for the Developmentally Disabled community. In addition, Nicole facilitates community workshops on a variety of topics, helping to develop tools to thrive in our complicated world. Nicole maintains a diverse clientele throughout her practice. Although much of her experience has centered on Crisis Intervention, Trauma and Grief, her compassion and empathy, as well as her ability to establish a safe connection, has allowed her to reach many people with a variety of issues related to stress, struggle, and loss. Nicole's intention is to facilitate each individual on their journey to living the happiest and healthiest life.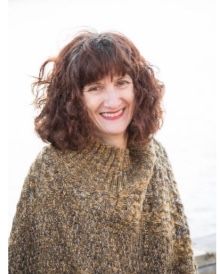 Julie West, LMT
Julie is a native Georgian and lifelong student of the healing arts. She is a licensed massage therapist, from the second graduating class of the Atlanta School of Massage in 1987. She has continued her studies for 32 years by training in most modalities of bodywork, but the majority of her experience and request is in Deep and soft tissue combined with energy work. Her most significant goal is to encourage whole-body healing by assisting clients in integrating all aspects of wellness. By nature, Julie is very nurturing and sensitive to her client's needs and naturally brings it into her work.
Beyond the treatments
Julie is also a Minister, Spiritual Director, committed student of A Course in Miracles, passionate vegan, gardener, and health enthusiast.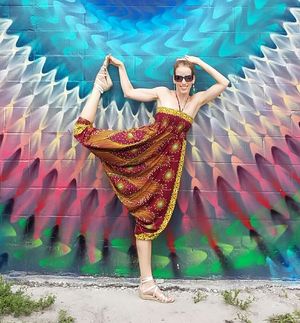 Alison Gurevich
I am a 200 hour RYT with Yoga Alliance. I completed my YTT at Korsi Hot Yoga and I am currently pursuing the 300 hour certification through North Georgia Yoga Center. I am an active teacher and will soon add the "E" to my 200 RYT.
I have completed additional Yoga Alliance certified training in Teaching Yoga to Seniors/Chair Yoga, Yin Yoga, Restorative Yoga, Yoga for Osteoporosis (the Fishman sequence).and Level 2 Aerial Yoga. I love working with people at all ages and stages of life to explore what and where yoga can bring them.
I am passionate about the balance of a power practice with a Yin practice in both my teaching and my personal practice. In addition to regularly teaching power flow, vinyasa flow, gentle flow, and yin classes I also I teach Mala making workshops that explore mantras and meditation.
I can regularly be found at yoga festivals and events as I continue to grow my own practice and seek the best in myself to share with my students.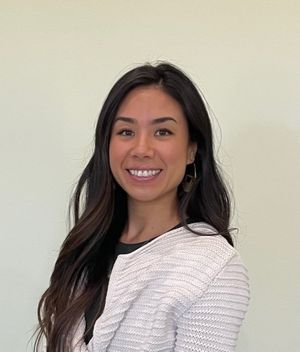 Joanna Waylett
Yoga has allowed Joanna to feel empowered and has given her the opportunity to reconnect to her mind, body, and soul. It has served as a foundation for her own path to healing.
Joanna is a Certified 200 Hour Yoga Teacher with Yoga Alliance and holds a 95 Hour Trauma Sensitive Children's YTT Certification. She also is currently completing a 100 Hour Meridian and Yin Certification with Science of Self.
Joanna is also Registered Nurse for 11 years with eight years working in the ER and PACU, which has led her to discover a natural and integrative approach to health and true healing.
Joanna's vision is to empower others to lead themselves to inner healing and a healthy, active lifestyle by sharing her love and passion for the wonderful practice of yoga.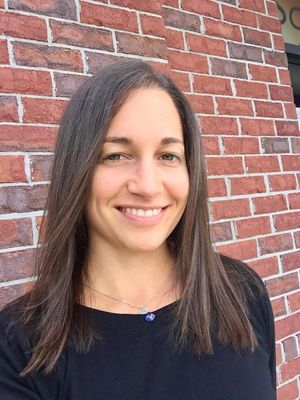 Brooke Donahoo
Brooke became a yoga teacher in 2007 at Yandara Yoga in Todos Santos, Mexico. She taught all styles of yoga and was a NASM certified personal trainer while attending Kennesaw State University in Ga. She graduated with a bachelors in Health and Exercise Science in 2014.
Working many years as a personal trainer and yoga instructor lead her to pursue therapy even further at South University in Savannah, GA. There, Brooke became a licensed physical therapist assistant and she has worked primarily in outpatient and skilled nursing settings since. She applies these therapeutic concepts to all of her yoga classes.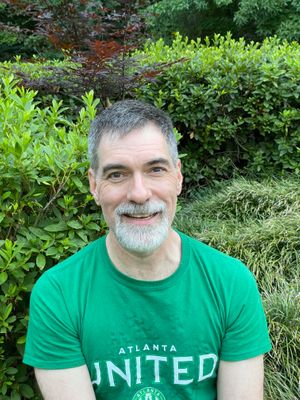 Warren Hall
Warren Hall began his yoga journey in the late nineties. He began studying and taking classes with several different instructors and a variety of styles and loved it! Presently, Yoga has become a guiding force and central to his grounding in life. Warren studied under Jessi Rae Beuckman for his aerial Yoga teaching certification. He completed 200-Hour Yoga teacher training at Honor Yoga Roswell. Warren is excited to bring his love of yoga to students of all levels.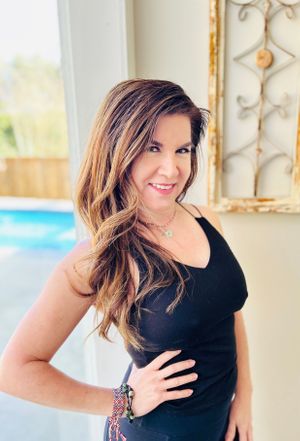 Magda Olvera
Magda has been practicing yoga for the last 8 years and it was recently that she decided to take a leap of faith and joined YTT Collective, where she earned her RYT200. She is one of the creators of Yobelly Flow and has been teaching rhythms from all over the world through Zumba for the past 9 years and HIIT (High Intensity Interval Training). Magda's passion is making people smile, feel good about themselves and accomplished.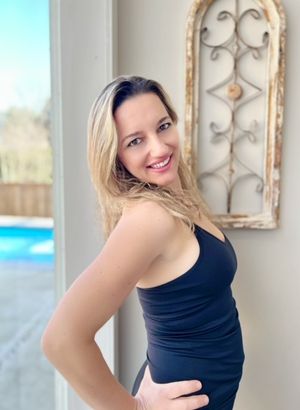 Aynil Aydan
This is Aynil, a mother of three beautiful kids who is a yoga, belly dance and Zumba instructor with so much passion and love practicing every single one of them. She loves working with energy through fitness, mindful living and a holistic life style. She has been actively working in the fitness industry since 2019, and can't wait to evolve more in this life. She is originally from Izmir, Turkey and moved to Georgia in 2001. She has studied in international studies, Spanish and received her MBA degree in management. In her third pregnancy she has started practicing yoga and realized how yoga is essential to balance her mind, body and soul even though the hormonal and physical challenges were very intense. When she realized that this was the key to balance herself, she decided to join the YTT program through Collective Yoga. The transformation during the yoga training was a life changing experience for her. During the training she noticed the incredible connections of the two ancient forms of yoga and belly dancing with an inspiration of one move of her friend. Now here she is creating this very exciting and spiritual fitness concept called Yobelly Flow with her creative and smart friend Magda.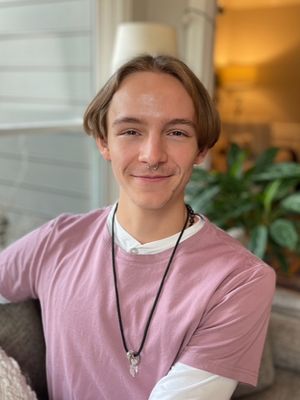 Andrew DeVries
Andrew is a Psychology student at Georgia State University whose focus is on Occupational Therapy. In addition to Psychology, Andrew has an expansive interest in Anatomy, Physiology, Kinesiology, Yogic Philosophy, and other healing modalities. When he is not studying for class or teaching Color Guard at Cambridge High School, he enjoys spending time with friends, being in nature, painting, drawing, reading, or volunteering with Books for Africa, Trees Atlanta, and MUST Ministries. Andrew believes that you can achieve anything you put your mind to, and he invites you to take a journey in rediscovering your truest, strongest, most compassionate self in his classes.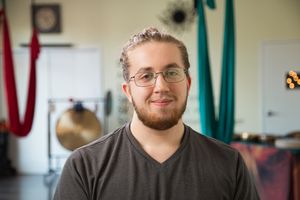 Seth Colburn
This is Seth Colburn, one out of Michele's five children. He began his Yoga journey at thirteen, one year after being diagnosed with a G.I disorder. At the age of fourteen, Seth pressed forward in his yoga and meditation practice with the goal of being certified to teach others meditation. After achieving his goal to be certified in meditation, Seth proceeded to teach children with the same G.I disorder so they can learn what the true benefits of meditation are. When he finally made the decision that meditation was not the only way he could help people, Seth started on his path to becoming a yoga teacher. At the age of sixteen, Seth became fully certified to teach yoga publicly and teamed up with his mother Michele to be apart of what is now A Mindful Movement.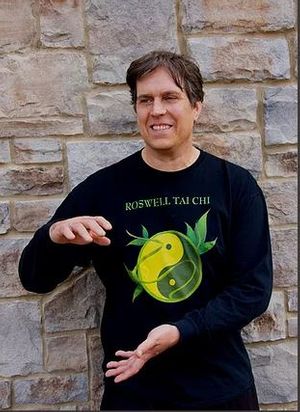 Brian Sutton
From an early age Brian was on a journey for ways to feel better, work better and live better. This is what first lead him to the life giving art, science and practices of Tai Chi(Tai Ji, T'ai Chi, T'ai Chi Ch'uan) and qigong. Which has become his personal path to wholeness ever since.
Through adolescence and early adulthood, he also developed a profound interest in the martial art and metaphysical aspects of Tai Chi and Qigong.
With his introduction to his first Grandmaster/instructor Y.k. Lee, He received a certification in a routine rarely taught openly from the Yang family traditions : The Guang Ping 64 form. This lead to a love for teaching and sharing the art of Tai Chi with others which has never subsided. Along with his continued practice of Tai Chi, he also has appreciated the formal instruction in and the personal sharing of various qigong sets. Qigong (energy work) being a complimentary practice for Tai Chi, as well as a complete and well documented path to healing in its own right.
In 2006, he founded Roswell Tai Chi. His mission was to make available the many aspects and attributes of TaiChi/Qigong to the general public. Since then he has helped a broad spectrum of people with relief from symptoms of Parkinson disease and vestibular/balance related issues, as well as improving athletic performance, general improved immune function, self defense and ways to eliminate stress from their lives. In both studio, corporate and senior living settings, Brian continues to share, grow and learn from his ongoing classes.
In recent years Brian has come in contact with one of the most respected authorities today on the art Tai Chi. Grandmaster William CC Chen. He has hosted workshops with Grandmaster Chen and gained one on one instruction from him as well. From his learning experience with William CC Chen, Brian has gained much personal insight into the mechanics and nuances of what makes Tai Chi the amazing art that it is. Presently Brian has adopted Grandmaster Chen's 60 Movement Yang Style routine as his primary curriculum for his classes today.
It is Brian's honor and privilege to share with you the practices of Tai Chi and qigong as one of the greatest gifts to humanity.