A Mindful Movement is not your typical yoga studio.
Come and allow A Mindful Movement to guide you with the tools for your inner journey.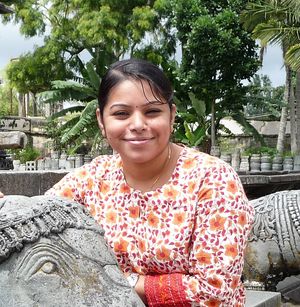 Dr. Anusha Sehgal
Dr. Anusha Sehgal, BAMS, MD (Ayurveda)
A classically trained Ayurvedic physician with over 20 years of experience in education, clinics and
research. She has a masters in Ayurvedic pharmaceutics and has contributed to significant research
regarding the safety and efficacy of Ayurvedic products. Currently, she is the president of Boston
Ayurveda Inc., editor in chief of the Ayurveda Journal of Health and adjunct faculty as multiple schools
of Ayurveda. She is the former Chair of the National Ayurvedic Medical Association Certification Board
(NAMACB). Dr. Sehgal has been working to showcase authentic Ayurveda through teaching, practice and
publications.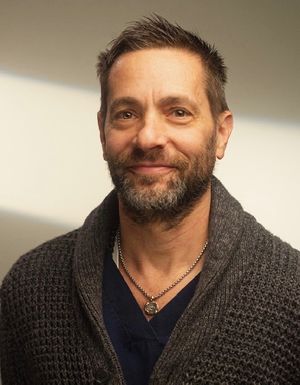 Dr. Steven Woltin
Dr. Steven Woltin has been in practice for over 20 years. He received his doctorate of chiropractic from Life University in Marietta.
Dr. Steven says the thing he likes most about being in the chiropractic field is helping patients get better without drugs and surgery. "The other thing that's really gratifying is being able to talk about health and wellness with so many people," he says.
A product of Long Island, N.Y., when he's not spending time with his wife and two daughters, he enjoys ice hockey and soccer -- he's a founding member of Atlanta United Football Club. The family also has a yellow Labrador and a fancy brindle boxer named Maji and Remi, respectively.
Dr. Steven says he fell in love with chiropractic "when I realized that the power that made the body also heals the body." He also loves the fact that such power is so easily accessible at A Mindful Movement., which provides "quick and easy adjustments for all families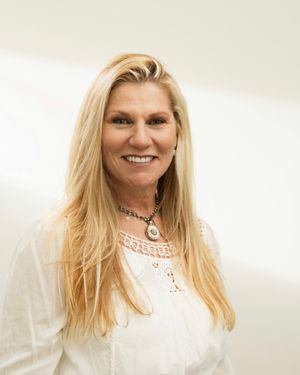 Nicole L Albert, MHS LPC
Nicole is a Licensed Psychotherapist with over 20 years of clinical experience. After immigrating from South Africa, Nicole completed her Graduate training from the University of Florida in 1992, with an emphasis in Rehabilitation Counseling and Counselor Education. Her internship was served at the Alachua County Crisis Center in Gainesville, Florida with her primary focus being Crisis Intervention and Suicide Prevention where she continued on for the next few years.
It was during this time that Nicole received the "counselor of the year" award, as well as the award for "Distinguished Service".
Nicole then relocated to Atlanta and accepted a position as Primary Therapist at a County Children's Shelter where she provided services for more than three years to families at risk, as well as the troubled teens who were residents there. Upon leaving the shelter she took a Lead position to establish an outpatient counseling center for Charter Peachford Hospital in Gwinnett County. She assisted individuals struggling with mood disorders and trauma-related issues. She also provided psychotherapy to patients who had been discharged, and in need of aftercare.
At JF&CS, Nicole provides therapeutic services including Psychotherapy for individuals and groups and facilitates Bereavement and Loss Groups, Groups centered on Trauma and Recovery, therapeutic/educational services for the Developmentally Disabled community. In addition, Nicole facilitates community workshops on a variety of topics, helping to develop tools to thrive in our complicated world. Nicole maintains a diverse clientele throughout her practice. Although much of her experience has centered on Crisis Intervention, Trauma and Grief, her compassion and empathy, as well as her ability to establish a safe connection, has allowed her to reach many people with a variety of issues related to stress, struggle, and loss. Nicole's intention is to facilitate each individual on their journey to living the happiest and healthiest life.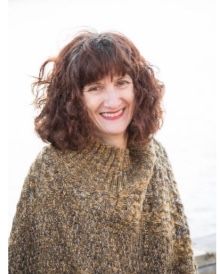 Julie West, LMT
Julie is a native Georgian and lifelong student of the healing arts. She is a licensed massage therapist, from the second graduating class of the Atlanta School of Massage in 1987. She has continued her studies for 32 years by training in most modalities of bodywork, but the majority of her experience and request is in Deep and soft tissue combined with energy work. Her most significant goal is to encourage whole-body healing by assisting clients in integrating all aspects of wellness. By nature, Julie is very nurturing and sensitive to her client's needs and naturally brings it into her work.
Beyond the treatments
Julie is also a Minister, Spiritual Director, committed student of A Course in Miracles, passionate vegan, gardener, and health enthusiast.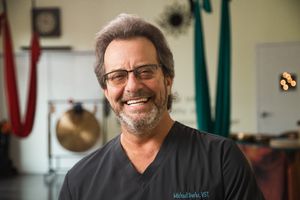 Michael Burke
Michael Murphy Burke is a Poet and Sound Artist... He was born and raised in New Orleans where he was brought up with the power of sound as a way to navigate into a clearer and brighter awareness of health, happiness and harmony..
He trained with ISTA (International Sound Therapy Association) and then taught various sound classes through this organization as well.. He is the Spiritual Director of the Sacred Sound Ministry at Unity North and helps instruct future sound therapists there, in this burgeoning field, that is a compliment to most any other therapy or amazingly therapeutic on its own...
He was presented the prestigious Sound Ambassador Award by Mandara Cromwell, the founder of ISTA, in 2016, for his continuing contributions to the field of therapeutic sound...
He works as a VST (Vibrational Sound Therapist) at several treatment centers around the Atlanta area and does various public Sound Journeys each month..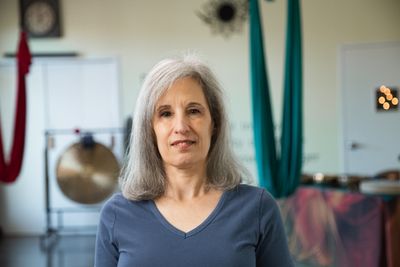 Toni Needel
Hello! My name is Toni Needel, I am an e-RYT 200. An experienced registered yoga teacher, having taught over 1000 hours in the past 2 years. You will be in very good hand when you attend one of my classes. I have been trained in the Hatha style of yoga however I have studied many other types of yoga and incorporate them into my teaching. I am always on the lookout for new ways to help my students grow and learn. I love to teach beginners and those who may have special challenges in their practice. I like to spend my free time studying anatomy and how it relates to yoga.
In my past life, I was a trained chef! Nowadays I like to spend my time in the kitchen learning Ayurvedic recipes so that I can continue on my continuing journey toward good health.
I am a certified meditation instructor and you will most certainly find some element of meditation and or breathwork in my classes. Be on the lookout for Workshops!
I hope to see you in class and get to know you.
May you be Happy
May you be Healthy
May you be Safe
May you live your life with Ease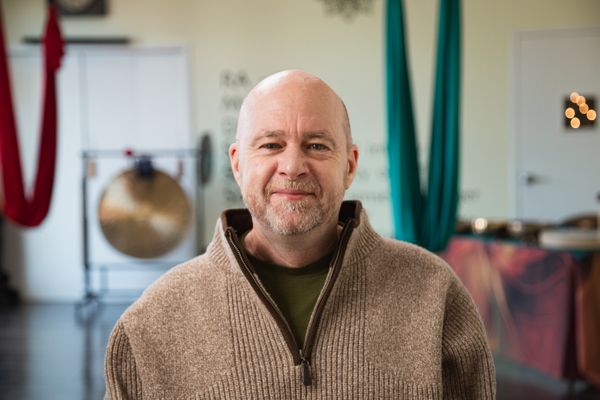 Kevin Osburn
Kevin holds a Yoga Alliance 500hr RYT certification from Peachtree Yoga along with Aerial Yoga certification in 2016. His yoga practice started while searching ways to stay healthy and fit later in life. He started teacher training to gain a deeper understanding of yoga and how to apply it to life goals. He did not intend to start teaching right away. During his 300hr training he focused on spine and lower back problems that develop as we age or from injuries. This focus led him to understand how we can use yoga to help prevent further injuries and build strength, core strength. Having some experience with Pilates also helps with understanding how to improve core muscles to help support the spine and back.
Teaching has become a way to impart knowledge by connecting movement with breath. His yoga classes will be slower paced while holding the poses a little longer than other classes.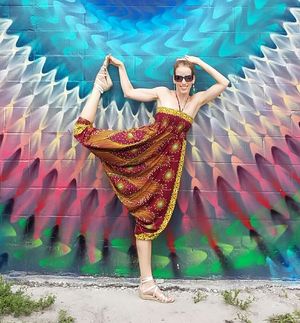 Alison Gurevich
I am a 200 hour RYT with Yoga Alliance. I completed my YTT at Korsi Hot Yoga and I am currently pursuing the 300 hour certification through North Georgia Yoga Center. I am an active teacher and will soon add the "E" to my 200 RYT.
I have completed additional Yoga Alliance certified training in Teaching Yoga to Seniors/Chair Yoga, Yin Yoga, Restorative Yoga, Yoga for Osteoporosis (the Fishman sequence).and Level 2 Aerial Yoga. I love working with people at all ages and stages of life to explore what and where yoga can bring them.
I am passionate about the balance of a power practice with a Yin practice in both my teaching and my personal practice. In addition to regularly teaching power flow, vinyasa flow, gentle flow, and yin classes I also I teach Mala making workshops that explore mantras and meditation.
I can regularly be found at yoga festivals and events as I continue to grow my own practice and seek the best in myself to share with my students.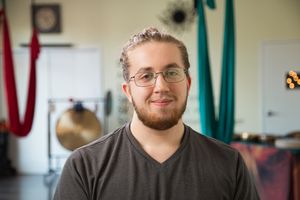 Seth Colburn
This is Seth Colburn, one out of Michele's five children. He began his Yoga journey at thirteen, one year after being diagnosed with a G.I disorder. At the age of fourteen, Seth pressed forward in his yoga and meditation practice with the goal of being certified to teach others meditation. After achieving his goal to be certified in meditation, Seth proceeded to teach children with the same G.I disorder so they can learn what the true benefits of meditation are. When he finally made the decision that meditation was not the only way he could help people, Seth started on his path to becoming a yoga teacher. At the age of sixteen, Seth became fully certified to teach yoga publicly and teamed up with his mother Michele to be apart of what is now A Mindful Movement.